Welcome to the Bennington Branch of AAUW
AAUW (American Association of University Women) was founded in 1881 and currently has over 100,000 members supporting its mission to advance equity for women and girls through advocacy, education, and research.  AAUW Bennington, established in 1926, currently has over 60 members and is the largest AAUW Branch in Vermont.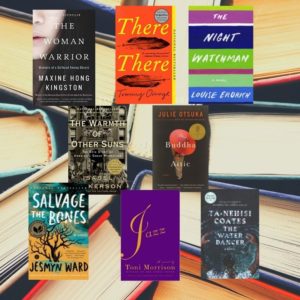 AAUW Diversity Book Suggestions
We hold monthly meetings, sponsor three special interest groups:  Scribble Sisters, a writing group;  the Book Group, a monthly book discussion group;  and a monthly Read-Around group.  We are proud or our major project–supporting scholarships for non-traditional women students.
---
SCRATCHINGS 3, the third collection by the "Scribble Sisters," the branch-sponsored writing group of about a dozen women, is now available for purchase.


2020 has been a most unusual year. Between the 100th Anniversary of the winning of Women's Suffrage in the United States and the lockdown caused by a global pandemic, little energy has been left to deal with one of the most contentious presidential election seasons in the nation's history. This book is our attempt at making some sense of the world by telling our stories, and hoping that the expression of our emotions as we steer through uncharted territories will resonate with our readers.
By purchasing a copy of Scratchings 3, you are making a donation to the Branch Scholarship fund, supporting AAUW Branch members, and giving yourself a treat.  Click here for ordering information and a sample of the writing.